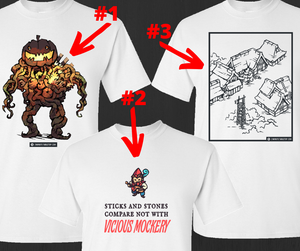 Brand New T-Shirt Designs Using 2-MinuteTabletop Art

Hey everyone, please lend me your feedback...


I've been playing around with a few t-shirt designs and need to know if I'm going in the right direction.


What do you think of the ones below?


Which one do you like best?


Thanks in advance!


---